Guess What?
Greetings, Hobsters! Some big news:
We'll be showing off all new content from Hob at gamescom in Cologne, Germany next week. We'll have more updates for you later this month – so until then, here's a new teaser trailer to whet your appetite.
PAX West
Also, we'll be at PAX West (the show formerly known as Prime) in Seattle from Sept. 2-5 where you'll be able to play our latest demo. So stop by the booth and say hi!
If you're attending PAX Dev be sure to check out the Leadership in Lipstick panel on August 31st at 1:15pm featuring Wonder Russell, PR @ Runic Games; Kristina Ness, Senior Concept Artist @ Runic Games; Emma Ziegler, Producer @ Big Fish Games; Elie Lehman, Producer @ Riot Games; and Renee Gittins, Creative Director @ Stumbling Cat.
New Wallpaper!
The incredibly talented Justin Oaksford just finished up this amazing illustration for us. Check it out below and make sure to visit his site!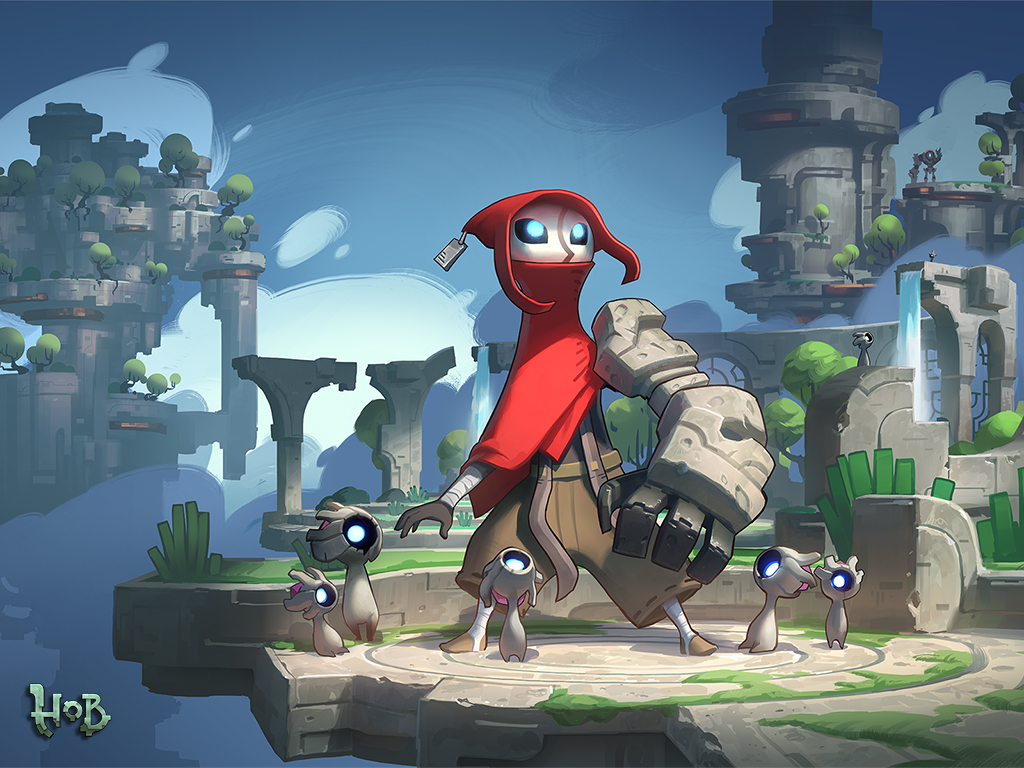 Wishlist Hob
Finally, we officially launched our Steam page for Hob. Take a visit to check out some new screenshots, and add it to your wishlist.
---
As always, thanks for reading!