In celebration of E3, we are unveiling new screenshots and new videos! Though we aren't physically there showing Hob, this update features brand new zones and gameplay footage that we are really excited to share with you.
Here, the player steps into a previously unrevealed area, the Forests of Hob.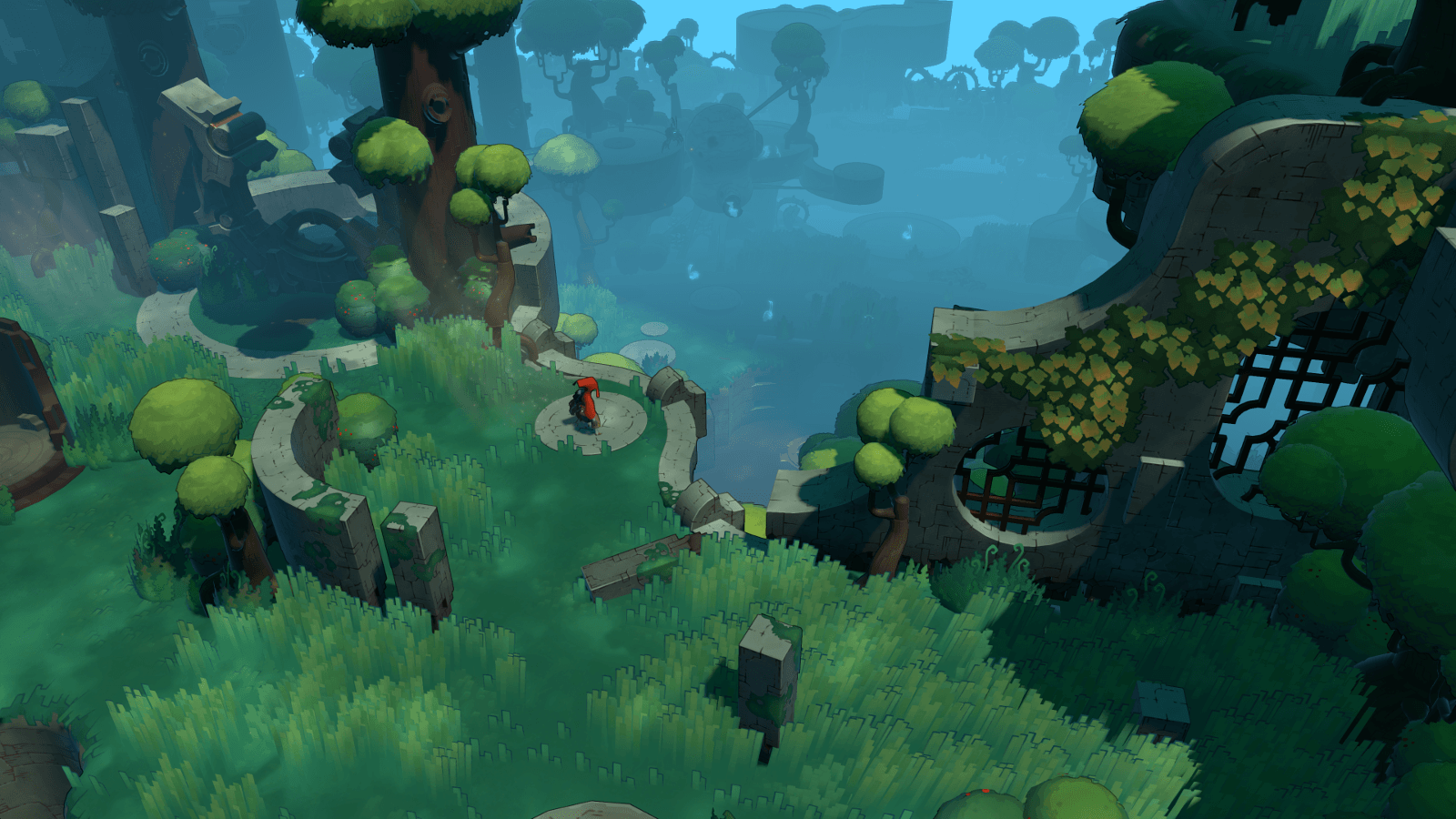 There is more than meets the eye to the Forest. You just might run into yourself – or is it someone else?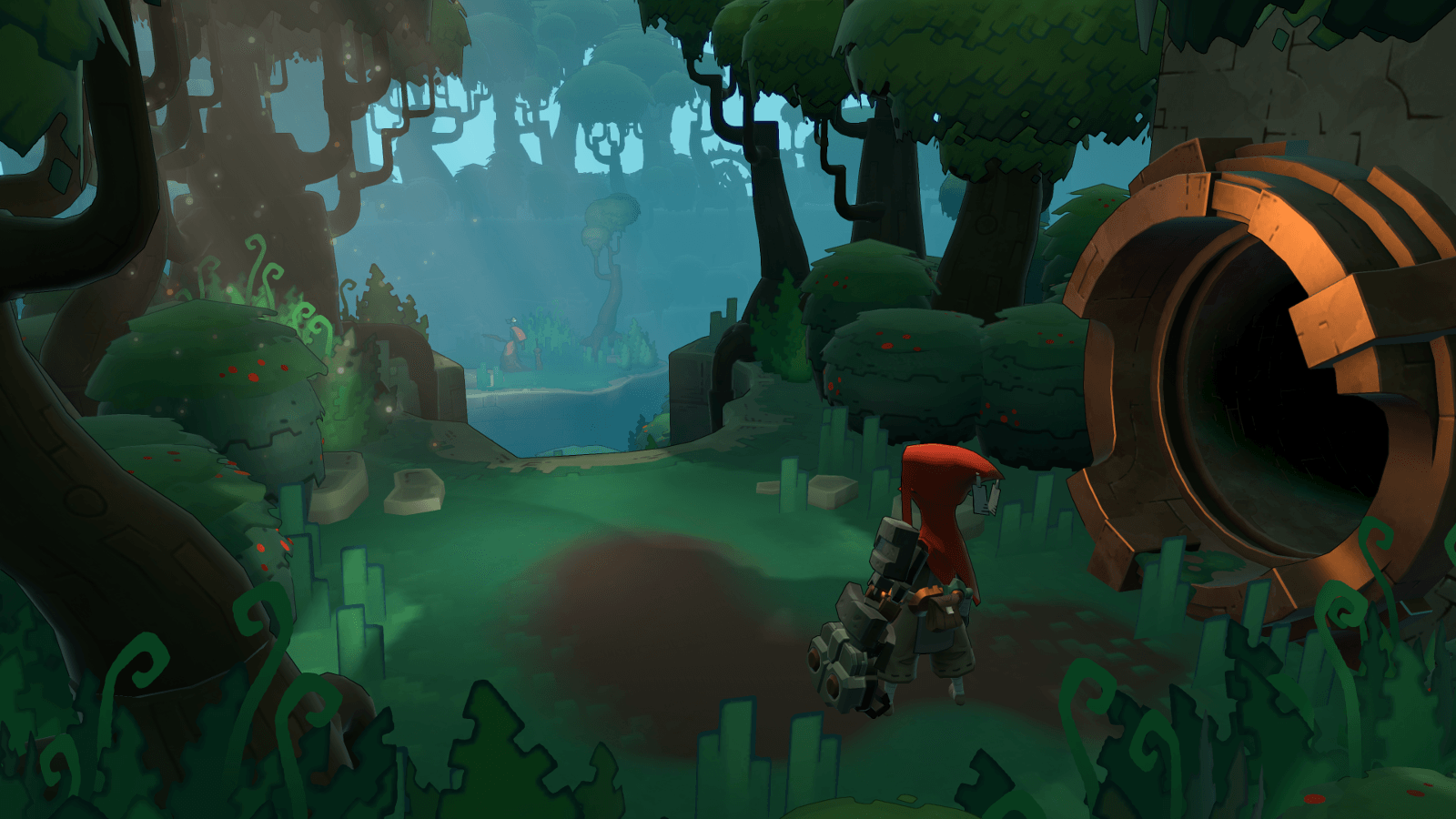 ---
Game Director Patrick Blank shares more information on this enigma.
Q: What makes the Forest zone unique?
PB: The Forest area is very dense with large trees and foliage covered ruins underneath a lush canopy. It provides new ways to navigate and explore thanks to many of the larger tree branches acting as platforms that populate the area lending to a lot of verticality. There is also a riverbed that runs throughout the Forest acting as a main path. Initially this riverbed is empty, but once filled it provides a flowing river that the player can jump into and ride to a new area of the Forest that is otherwise inaccessible!
Q: It seems like we are looking at ourselves in the second screenshot. Is that true?
PB: It certainly appears that we are looking at something similar to ourselves in that screenshot. Perhaps it's a reminder of the past, or a warning of the future…
Q: I see a sword. Can I use it?
PB: The player acquires sword fragments through exploring the world. These shards can be used to forge their first sword early on in the game that they will use to fight creatures and solve puzzles.
Q: When can I play in Forest?
PB: Hopefully soon! We are putting together plans for showing at PAX West this year. Maybe you'll get a chance to play in Forest, or a new area that we haven't talked about yet! You could say the new area is pretty electrifying…
---
Concept art for Wind zone.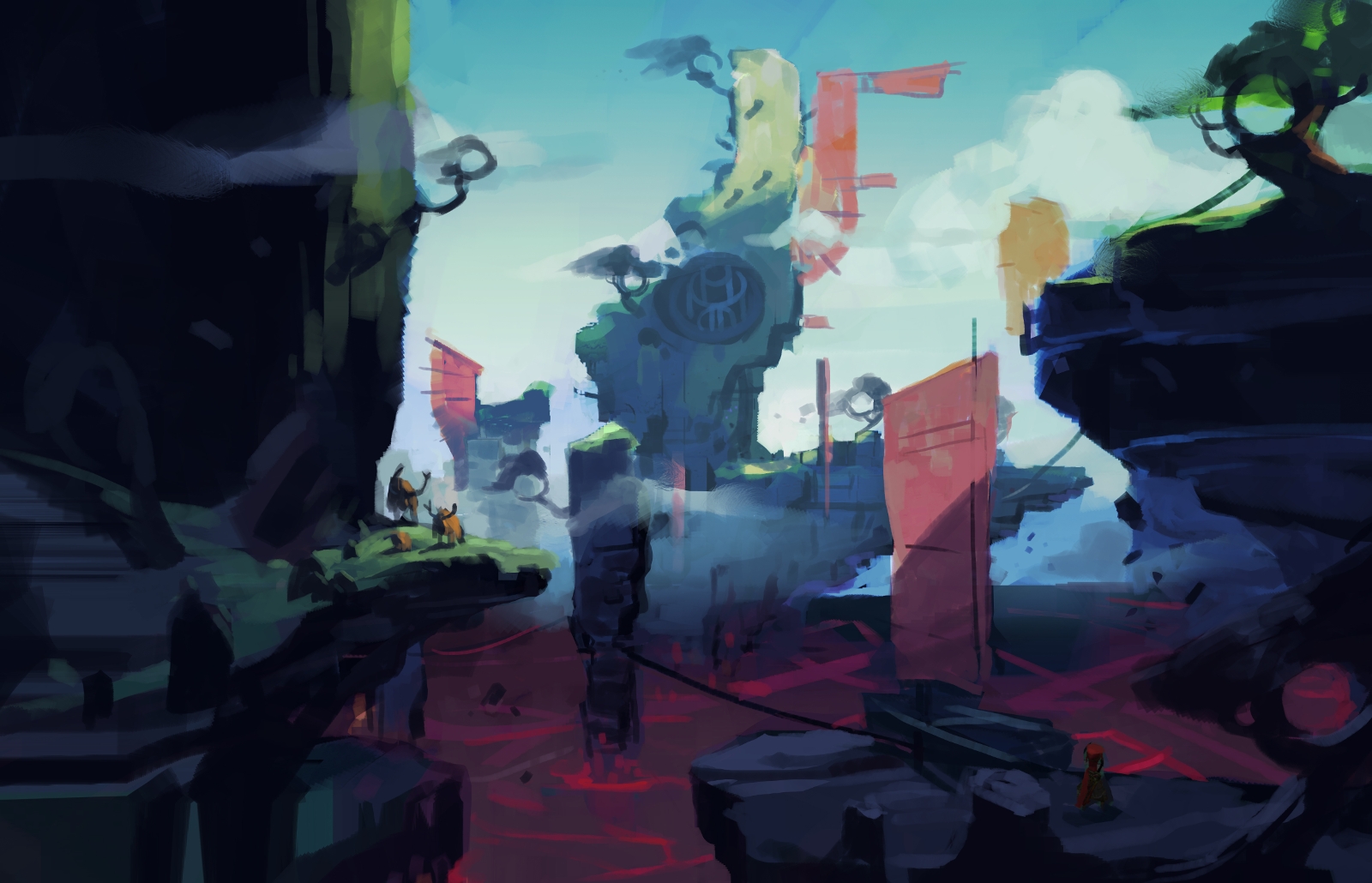 FROM THE DEV DIARIES
One thing we've been pleasantly surprised about as we've been showing Hob is how much people love our grass. Sure, there might be puzzles to solve and abilities to unlock, but that grass! It just needs to be mown with a sword!
In this dev diary, Senior Programmer Ole Ciliox puts his finger on exactly why it's so alluring for us all.
---
PS4 CONTEST
At PAX East this year, everyone who played Hob could enter our contest for a chance to win a brand new PS4! In this video, we demonstrate our very scientific method to determine the winners.
Please note: Legally, we cannot recommend you try this at home, so we won't. But we also won't be upset if you do. ;-)
Congratulations to the winners! Prizes have been mailed out and you'll be receiving those soon.
---
JOIN US AT PAX WEST
If you didn't get a chance to play in Boston, we will be showing Hob back in our hometown of Seattle this Fall during PAX West. We hope to see you there!
Until then, thank you for following our development journey and for all your support and encouragement! Hob is coming along beautifully and we can't wait to show you more.