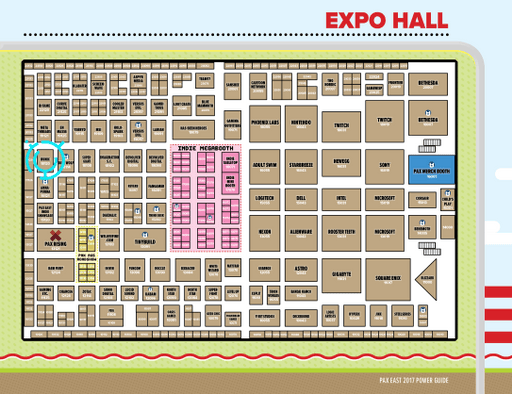 Are you ready for PAX East? Because we are! Pay us a visit at booth 18120 to see some really fantastic stuff. Like what? Like this:
New Demo!
That's right, a brand new demo of Hob. We have so much to show you–and so much more that we can't show you yet–but our booth will be the only way to get a peek at new content. We are debuting our World Machine Dungeon. In this cavern of dormant technology, you'll find perilous heights, surprising traversal options, and the abandoned underpinnings of a lost civilization, ready for rediscovery. It's a moody space where the light rarely touches the grass, though some curious flora still blooms. But be careful! Their beauty hides some deadly surprises. There's just one problem: how do you get in? You'll have to be clever, quick and courageous to make your way.
Swag for Days
Come for the puzzles and platforming, stay for the swag! Are you still trying to complete your Pinny Arcade set for Hob? Here's your chance! We have limited, while-they-last Hero (PAX-East 2016) and Sprite pins (PAX Prime 2015). Looking for something new? How about hats, embroidered patches, coloring books, sprite papercraft or limited edition posters? (Check back next week for a preview of our three gorgeous posters by three different artists.)
Cosplay
Not only that, but this year we will have our first ever official cosplayer, Tavinnea, around the booth as our Hero character. (Watch her work on her costume here.) Come by and take a photo with her next to our awesome sprite statue! If you're feeling inspired, we have a guide to make your own costume.
The Runic Crew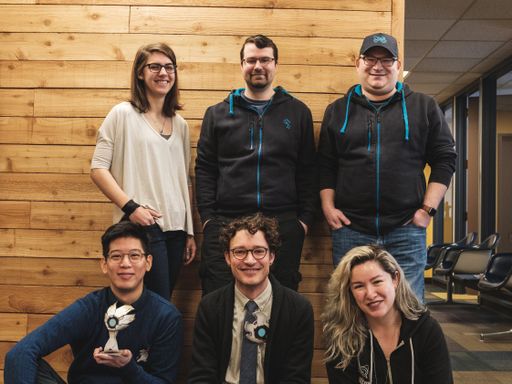 From the top left we've got Kristina, Ben and Brian, and the bottom row is Allen, Sierra and Wonder. We're so excited to bring you the latest with Hob. See you in Boston!