Friday, September 20th will mark one year since Torchlight II's release, and we're celebrating with livestreams and giveaways! Here is how you can be part of it all - and snag yourself a free copy.
Follow the always entertaining Total Biscuit on Twitter (@Totalbiscuit) and YouTube http://www.youtube.com/cynicalbrit. He'll be doing the lion's share of code giveaways. Hint: watch for one of his Content Patch videos!
Anarchy Ao will be hosting a Torchlight II livestream for a 24 hour marathon in hardcore mode! Look for your chance to win one of hundreds of Torchlight II Steam codes. Livestream begins at 9am EDT on Friday, and continues until Saturday morning at 9am EDT at http://www.ustream.tv/channel/anarchyao.
Runic Games Fansite is creating a crafty puzzle for those of you who love a challenge. Beginning on Saturday the 21st, you can scour the site for secret links that will take you to a code, or unravel riddles to be entered into a code drawing. The game goes as long as supplies last!
Polish streamer RockAlone will be streaming in his timezone, and has keys for you. You'll want to tune in here: http://www.twitch.tv/rockalone
Also for our European time zone friends, Max from Screen Reality Games will livestream Torchlight II beginning at 8pm Central European time. Follow his adventures and win: http://www.twitch.tv/screenrealitygames
Or if you just want to skip to the good part - which is playing Torchlight II yourself! - take advantage of our 50% off birthday sale, right here on runicgames.com/torchlight2 or on Steam! This offer will run from 10am PDT Friday the 20th until 10am PDT Monday the 23rd.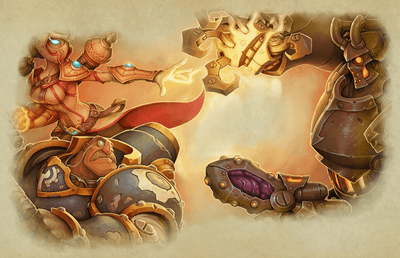 The festivities kick off tomorrow thanks to these amazing supporters and friends. We're so glad you love Torchlight II as much as we do; have a great weekend, and we'll see you in-game!