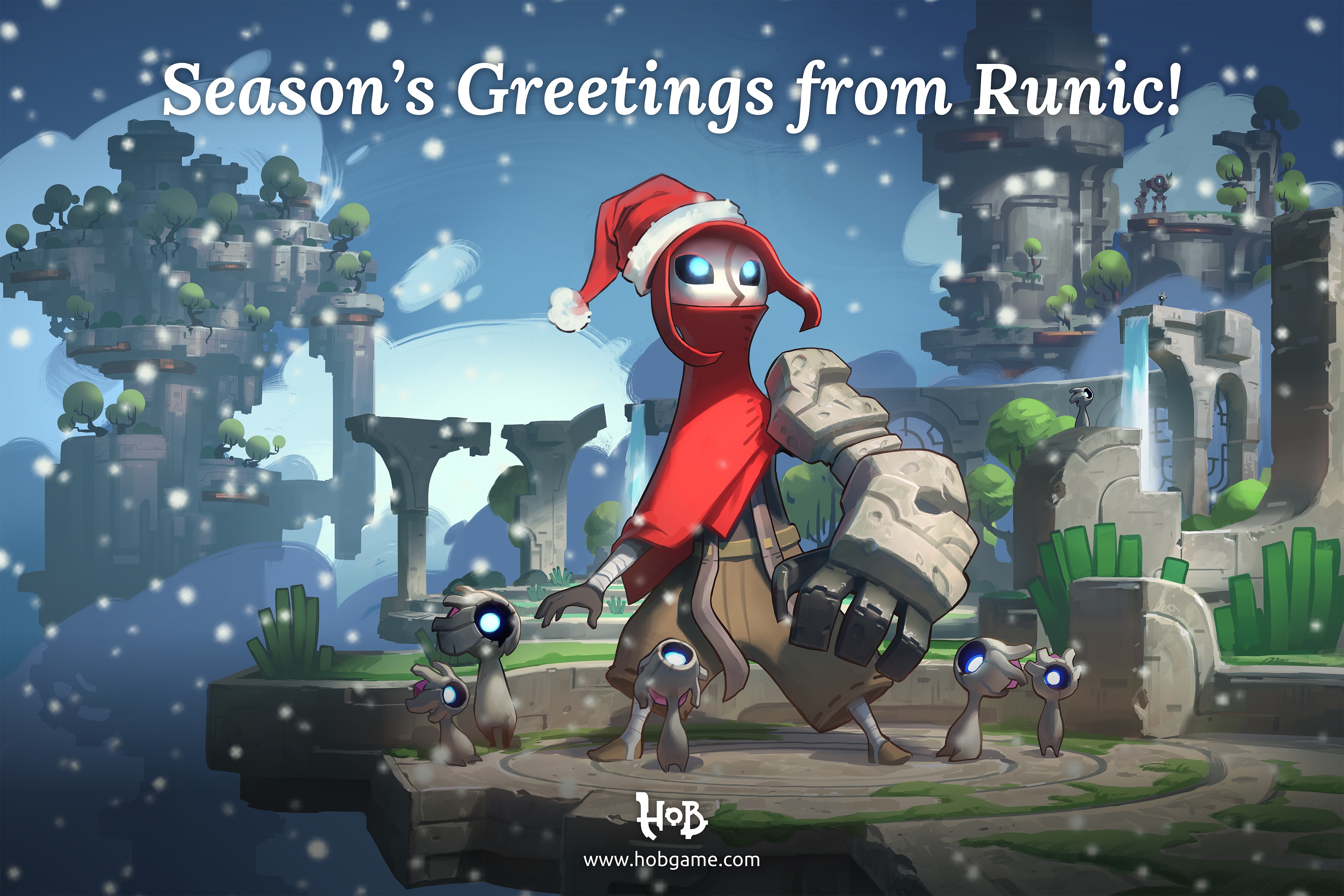 Season's greetings – this year has been a blast! We've been going nonstop on Hob and have crossed land and sea to share it with fans at shows in Boston at PAX East, in Cologne for Gamescom, and back home in Seattle at PAX West. Thanks to all our fans in every corner of the world! Your feedback and support have been incredible.
We know many of you couldn't make it to those shows to see Hob and we wanted to do something to recreate that experience for you. Earlier this month we released our Forest walkthrough featuring Marsh Lefler (President/Lead Programmer) and Patrick Blank (Game Director/Lead Level Designer).
But we didn't want to just stop there, so last week we livestreamed our Electric dungeon on Twitch and answered questions you asked on our forums and through the chat channel. Check out the recap video:
Earlier this year, we started a series of dev diaries about Hob. We've got more in store for next year, but also want to hear about what you're interested in. Head over to our official forums and join the conversation!
---
As the end of 2016 draws near, we wanted to take this opportunity to thank you all for your enthusiasm for Hob. Your support keeps us energized throughout development and we're looking forward to sharing more in 2017.
In the spirit of the season, we'll be rediscovering the joys of eggnog – and we urge you to do the same. Happy Festivus and enjoy the light show! ;-)