The World Machine
You know by now that Hob's world has a mechanical core overgrown with natural layers of trees, meadows, forests, and almost too-symmetrical stonework. What you may not know is that many of the land masses in Hob are actually lying dormant far beneath the surface of the world. In this trailer, plunge into the depths of the World Machine to where the synthetic fuses with the organic. During your exploration you'll discover subterranean zones, ancient machinery, and a secret or two. Curious? Find out what we mean:
Hob and GOG
Today we are excited to announce we will be bringing Hob to GOG! We are so glad to be able to offer this to fans and players who know and love the GOG platform. We are big fans, too! This makes GOG our third platform, joining Steam and PlayStation 4. We love being able to provide more options for you to play Hob the way you want.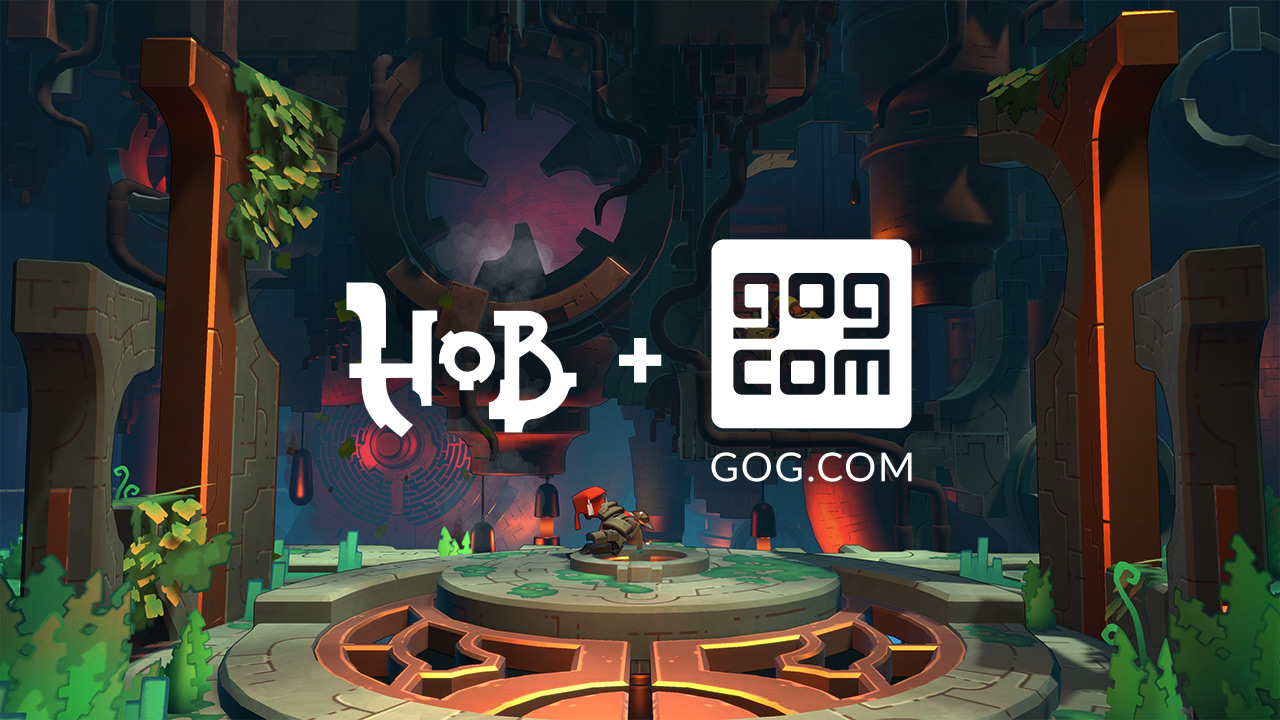 Are we friends on Facebook? Do you follow us on Instagram? We <3 you and need your validation in our lives. Plus, stay in the loop for future trailers, dev diaries, and announcements!