It's time to go on an adventure. Where should we go? How about Boston! What, you say? PAX will be there too? Even better!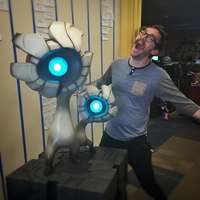 That's right: We will be at PAX East this year, April 22nd – 24th at the Boston Convention and Exhibition Center, showing off Hob for those of you who haven't seen it yet. So make sure to stop by booth #7248 to try it out.
Our Sprite statue will be making an encore appearance, so you too can be just like Adam and take a commemorative photo with a couple of these playful, friendly creatures from our world.
We will be running raffle signups at our booth, so come by, play the game and enter for a chance to win a PS4! We'll select one winner from each day and mail out prizes after the show.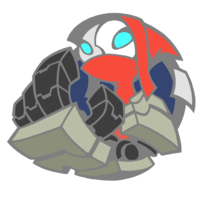 See you there!
PS – For you collectors out there, we have another Pinny Arcade pin made just for PAX East! It will be available for purchase at the booth. Hooray!