The end of 2015 brings big announcements! In December, we were in San Francisco for PlayStation Experience where we announced that Hob will be console exclusive to PlayStation, alongside its PC release. PSX was an absolute blast. We had a great time showing the game to new fans, and we unveiled a new trailer for the keynote.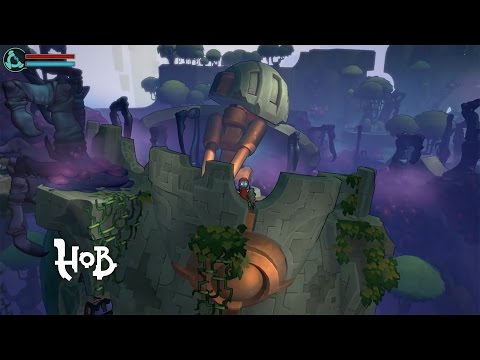 It was our first time being at PSX. This meant we got to talk to a lot of people who had never heard of Hob or Runic Games, which is perfect because that's exactly why we were there – to reach more of you! Everyone we met was enthusiastic and so nice. We can't wait to show you more Hob next year.
We were able to demo Hob for a few members of the press. WorthPlaying wrote, "Hob looks and plays like one of those magical games that everyone ends up talking about."
Special thanks to our friends at Alienware for providing hardware for the show!

We also gave away hundreds of our new Hob T-shirts that we also had at PAX Prime. These are available now in our merch store – so you can grab one for yourself. We're also stocking the store with our adorable Sprite pin, an official Pinny Arcade collector's item.
Not only that, but all existing Torchlight-themed T-shirts on our merch store will be 15% off until the end of the year. Use this promo code: TORCHLIGHTSMASH
We wish you a fun-filled holiday – with plenty of time to play all your favorite games – and a very happy new year. All the best from us, we'll talk to you in the new year.