Today we're happy to launch Torchlight II with Linux support. Torchlight II for Linux is now available on Steam, free for those who already own the PC or Mac versions.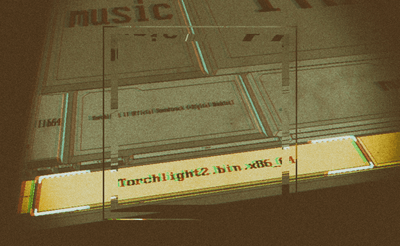 Here are the details:
If I already bought Torchlight II through Steam, how do I get the Linux version?

Steam users automatically get the PC, Mac, and Linux versions through Steam Play — if you had it before, it's already attached to your account! No additional steps are required other than to install it from your Steam game library.

What if I purchased Torchlight II from a site other than Steam, can I still get the Linux version?

Yes! All Torchlight II keys purchased prior to February 2, 2015 from us or one of our partners (such as Perfect World or Daedalic) can be added to Steam. Check out our knowledgebase to find out how to add your key to Steam.

Will my existing Torchlight II character save carry over?

Yes! Character saves are compatible between PC, Mac, and Linux, and we support full Steam Cloud sync across platforms.

Can I play Torchlight II with my friends who are playing on Windows or Mac?

Yes! Cross-platform multiplayer is supported!

What are the recommended system specs?

Ubuntu 12.04 LTS (or similar, Debian-based distro)
x86/x86_64-compatible, 2.0GHz or better processor
2GB System RAM
1.7 GB hard drive space (subject to change)
OpenGL 2.0 compatible 3D graphics card* with at least 256 MB of addressable memory (ATI Radeon x1600 or NVIDIA equivalent)
A broadband Internet connection (For Steam download and online multiplayer)
Online multiplayer requires a free Runic Account.
Requires Steam.
*For further information about Linux video driver support, see: https://github.com/ValveSoftware/steam-for-linux

What about mod support?

Yes, mods are supported!