Happy Friday! We'll get right to it - we have some news for you:
We will announce our release date on Friday, August 31st.
August 31 kicks off of our favorite con, PAX Prime, and we'll be there to show Torchlight II and tell everyone the official Torchlight II launch date!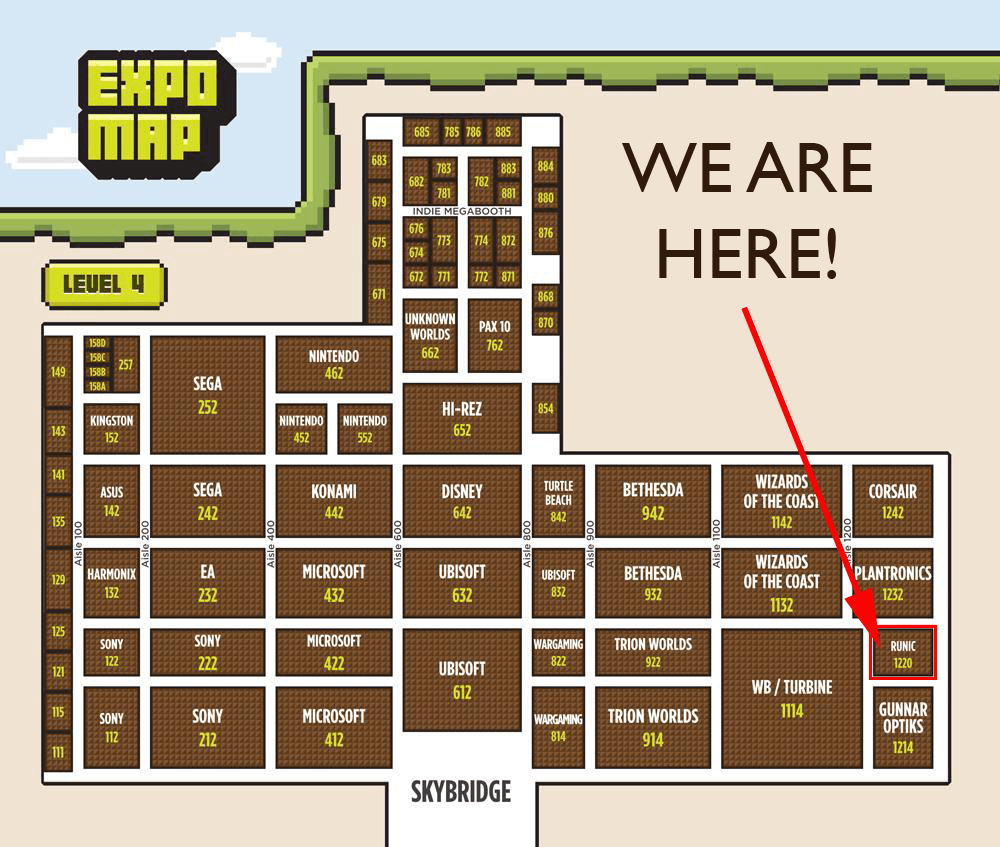 Here's your PAX Guide to Torchlight II:
Come see us at booth 1220 in the 4th floor Expo Hall, next to WB/Turbine! Here is a handy map!
We have 8 stations. We are prepared for a line, and want to give you the heads up that if that happens, we'll have devs on hand keeping play time to about 10-15 minutes, so everyone gets a session.
We're on two panels this year about the FUTURE! Max is on a panel sponsored by MMORPG, and we have our own panel about the Future of PC Gaming featuring Max, Travis, Patrick Wyatt from ArenaNet, and Steve Goldstein from Stubbs, Alderton, and Marks. Grab your crystal ball and meet us there! Here are the details for both:
We expect to see some awesome entries in the first ever Torchlight cosplay contest. The winner gets an armor set named after them! Put the finishing touches on those ember backpacks!
And yes, we will be announcing the official launch date of Torchlight II on Friday morning. Look for it here, on Facebook, and on Twitter. We'll see you then!
---
Catching up? Out of the loop?
Read Travis' latest Not A Blog Redux - Part VII now for the state of the game update.
Previous Not A Blog Updates: